Chris Christoffels & José Roland
Biography
With the graceful intervention of wonderful spirits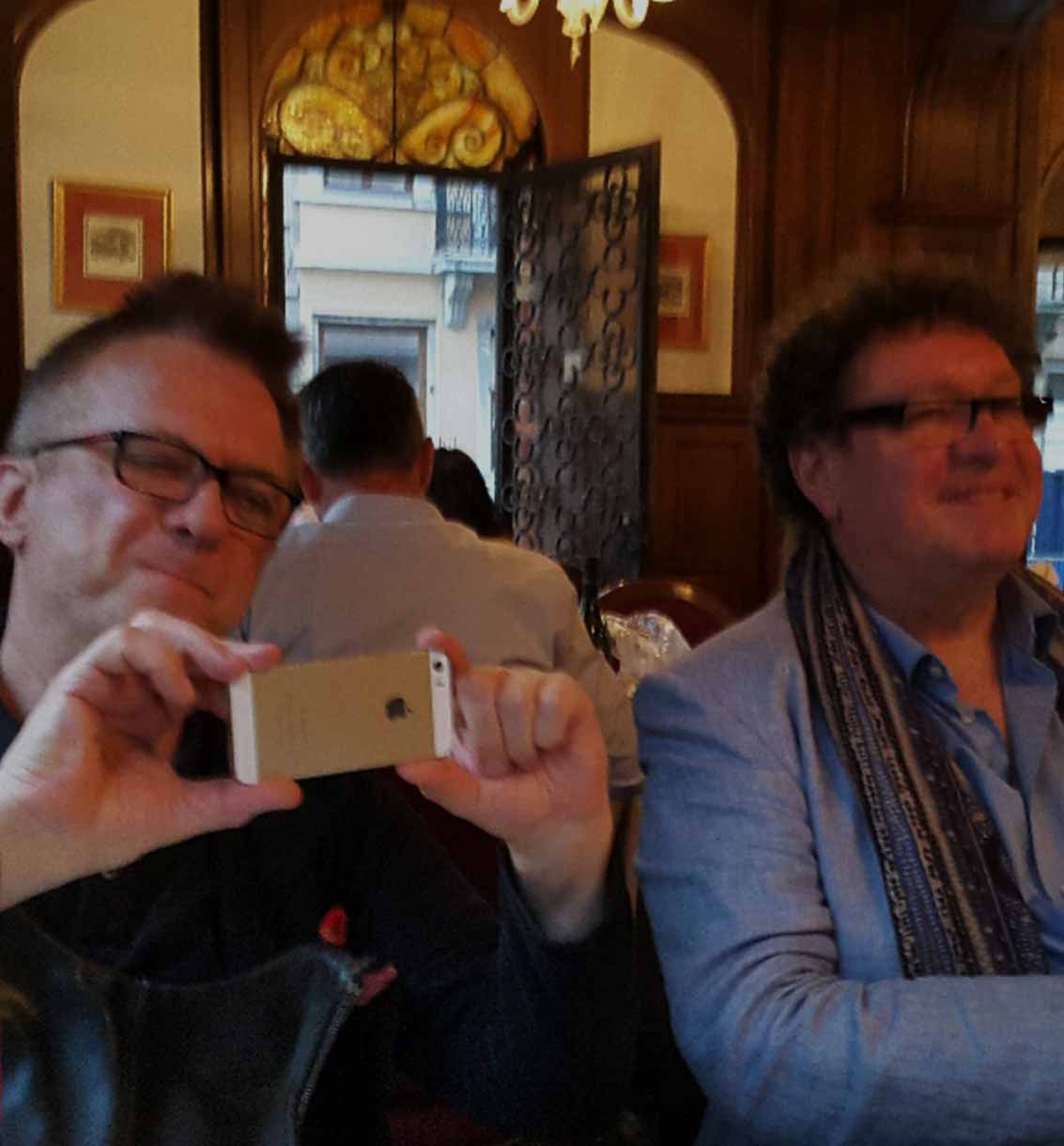 Complete works
Click the links to watch and listen
About Us
Lifetime collaboration
Living and working together
Main Facts and Data
Chris Christoffels, from Hasselt in Limburg, and his long-time partner José Roland, from Naast-lez-Soignies in Hainault, have together developed a resolutely interactive approach to the arts that combines music, the visual arts and multimedia.
The universe they have created is very much their own.
At a very early age, Chris Christoffels was already set on a musical and artistic path long before his studies in music theory and piano at the Stedelijke Academy of Hasselt, and before singing as soloist both in Belgium and abroad with the choirs of Sint-Jozefs College. Not even a degree in International Law from the University of Leuven was able to divert him from his real passion – research-based composition and interpretation. To further develop his musical talents, he founded the TALKIEO and THINKNTALK studio-laboratories offering high-tech services to disc, cinema, television and radio. Surrounded by a team of professionals, he developed original creations mixing traditional references and contemporary research.
Their advertising work was awarded several international prizes, including the Cannes Advertising Festival's first Golden Lion to a Belgian work - for a spot on SPA water. He also composed EXCELLENSIS, the Belgian hymn for the Olympic Games in Atlanta
After fine arts studies in Mons and Brussels, José Roland taught at the art school Erg (School of Graphic Research, Brussels) and was press officer for the Instituts Saint-Luc, Brussels. His career as a visual artist took off in 1981 with a first exhibition to be followed by ten others, including CARNETS DE DESSINS (Iselp Brussels), LE RÊVE DU CORPS (BBL Namur), DANS LES CHAMBRES NOIRES (L'Autre Musée, Brussels), PARABOLES (Le Bâteau Ivre, Redu), CLARTÉS À FEYRERE (Clarus, Brussels), TRANSFIGURÉS (Tête d'Or, Brussels), LES HOMMES DE FEUILLES (BBL, Mons), and LA CHANSON DE ROLAND (Ancre Rouge, Vilvorde).
For the 1982 Critics Union prize (UCC) awarded to David Lynch's Elephant Man, his painting SAINT-MICHEL was presented to the film's producer, Mel Brooks. His POSTCARD ("Grand Verre"), designed for Brussels' Grand Place, was central in the film "This is not Brussels" (1984) by Benoit Lamy, part of the European TV series "The Cultural Capitals of Europe".
José Roland exhibited no less than 40 SAINTE-VICTOIRE (Zeuxis Studio Brussels) loosely inspired by Cézanne, which he produced jointly with one of his private students. The unit of paintings was acquired by the French Community of Belgium and exhibited in the conference rooms of Charles Picqué, Minister of Culture at the time. He also illustrated a cover on Turin of Sabena's inflight magazine, Passport.
Again with Chris Christoffels, he has presented a number of multimedia creations, including DANSE D'IMAGES/ HOMMAGE À MAURICE BÉJART (2000) featuring an exhibition at Brussels' Galeries Royales Saint-Hubert of drawings done during classes and rehearsals of the Béjart Ballet Lausanne, as well as a video concert at Brussels' opera house La Monnaie. Their BÉJART EN MOUVEMENTS (2003) was shown at La Maison du Spectacle/La Bellone and at the Palais des Beaux-Arts, Brussels.
MISSA BREVIS in 2002 was a multimedia creation of sacred music and light installation for the Brussels' Cathedral and Conservatory. It partipated at the Festival Grande Musica in Chiesa, Rome, in 2005.
Followed BlueShell in 2004. Music and installation for string quartet created at the Contemporary Music Festival Émergence.
Also in 2004 WAY OUT THESEUS, an installation-chamber opera at the Centre Culturel d'Uccle in Brussels, was a development of the MINOTAROT, a game of tarot cards invented by José Roland and historian Gilbert Ducarme, inspired by Greek mythology.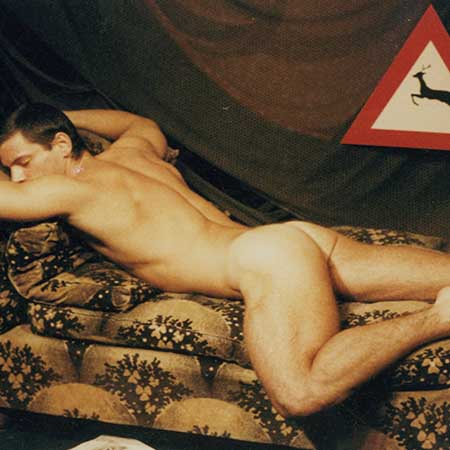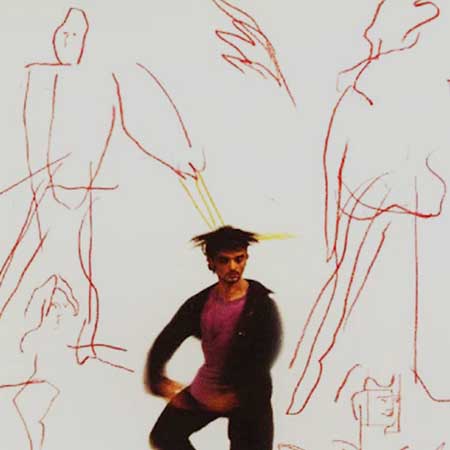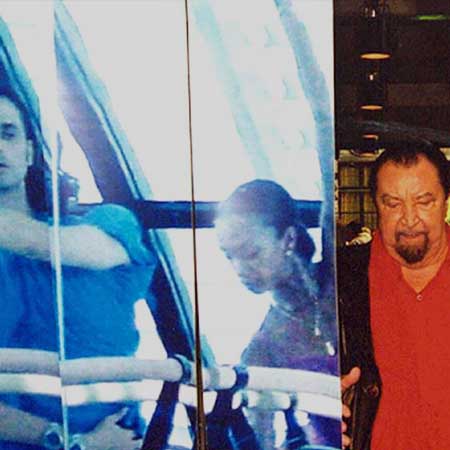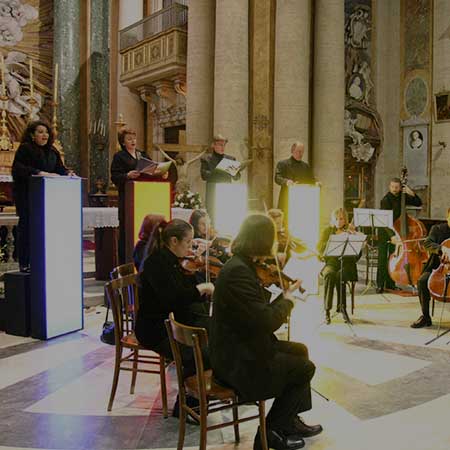 On September 30, 2006, Chris Christoffels & José Roland installed Vitrail/Vitrine, a light installation on the façade of a building on Place Fontainas in Brussels. This monumental work was created at the invitation of Beneflux, within the framework of Nuit Blanche (Brussels, Madrid, Paris, Riga, Rome).
In 2006 the artists continued their "work in progress" from Los Angeles with AILÉS À L.A.invited by the LACMA as lenders of "4 Pipes Allphabet" by Marcel Broodthaers for the exhibition Magritte and the contemporary Art. The Treachery of Images.
The video lettreVIDEOBRIEF was given to the King and Queen of the Belgians on the 15th anniversary of King Albert II's reign.
In 2007 POINT-ZEROO, an In situ multimedia creation, INTERACTIVE INSTALLATION MOVEMENT AND MUSIC at Grand Central Station Brussels. Followed by AUBE MULTIMEDIA, installation, live concert for string quartet, video and blue pigment, in situ creation for ERROR#7 Antwerpen.
WRITING DANCE, installation video triptyche also created in 2007 for Project(or) Art Fair, Rotterdam was reexhibit a year later in Les Ateliers de La Monnaie, Brussels.
Spring 2009 in Brussels' Place Royale saw a giant installation featuring the blue brain InstruMENTAL that hovered above the Musical Instruments Museum's roof-top terrace.
During the summer of that same year Cittá Pietrasanta, a multimedia concerto for orchestra and solo violin at the Pietrasanta Music Festival.
November 2009
Midnight Blue
, a multimedia work for the Swedish Presidency of the EU Council at Brussels' Chapelle des Brigittines.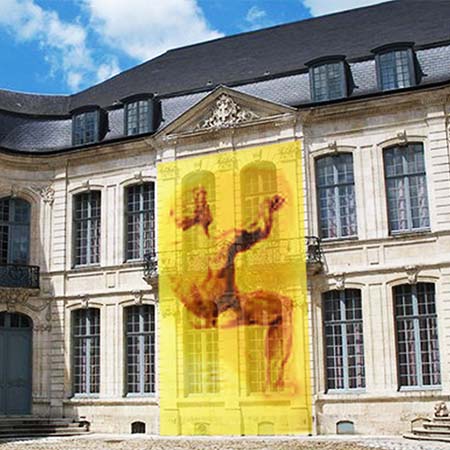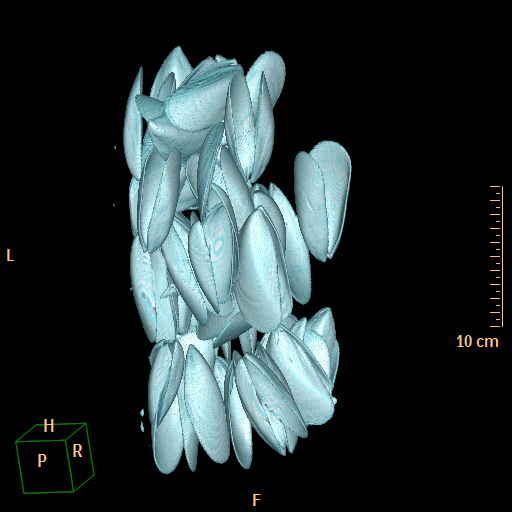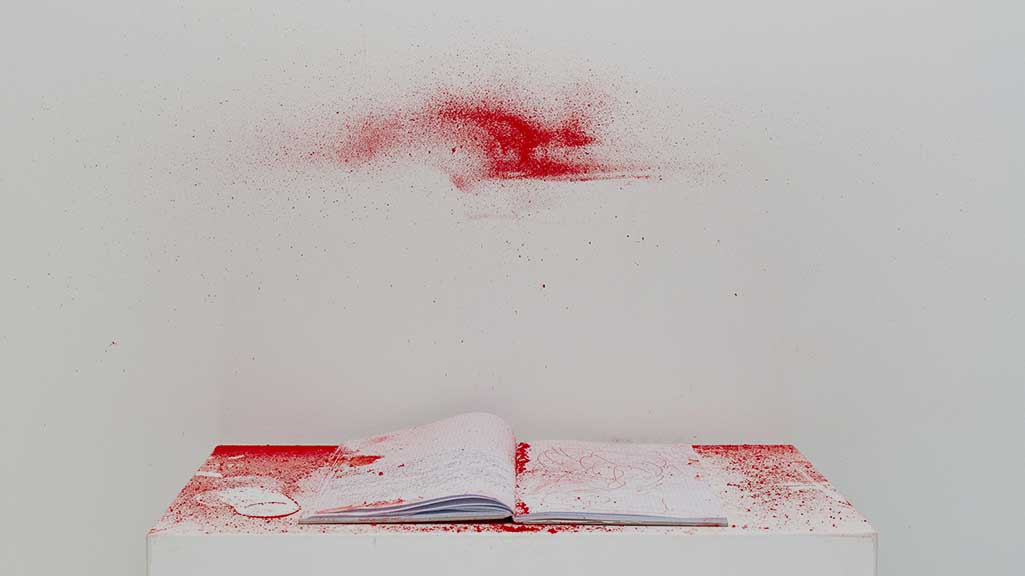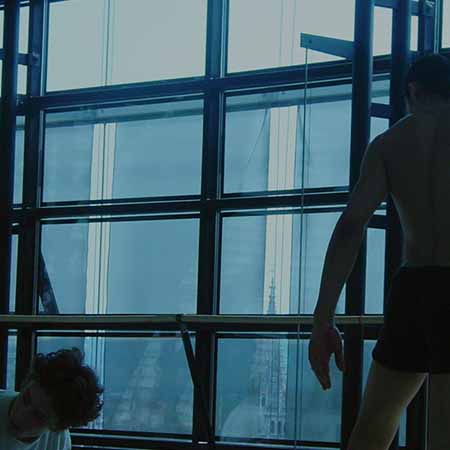 Theseus, on the occasion of the Belgian Presidency of the EU Council in 2010, was an opera and dance performance inspired by the eternal myth of Ariadne, the granddaughter of Princess Europe.
2011, Homère à Saint-Omer in the Musée Hôtel Sandelin at Saint-Omer and BREATH at the Concerts du jeudi of the Louvre Auditorium in Paris.
November 2012, LOOK AT THE SILENCE, a video installation for the opening of the educational Plateau 96, featuring a performance by two deaf and mute artists.
February 2013, Masterworks, film and music commissioned by Harold t'Kint de Roodenbeke for the art fair Brafa13.
October 2013, EXPLORADORES, a multimedia performance as guests of Bernard Pierre, Belgium's Ambassador to Lisbon, with an in situ creation at Palàcio da Bolsa in Porto designed for the closing gala of the Semana belga em Portugal.
In autumn 2014, the Espace Européen pour la Sculpture in Tournay-Solvay Park gave them carte blanche for the work in progress SPORAE. SO MUCH ROOMS, a meditation on macro and micro living forms, poetic transformations inspired by Lewis Caroll, and issues of life and death. The installation was backed by a musical composition for a horn quartet.
Thanks to EXPLORADORES, performance in Portugal, they were invited in 2015 by the Calouste Gulbankian Foundation Lisbon to creat NOVOS EXPLORADORES. Multimedia creation evoking the live and work of Pieter Paul Rubens throught his master piece of Helena Fourment, part of the museum collection. Live intervention by Rubens specialist late Jacques De Decker, writer and Secrétaire Perpétuel de l'Académie royale de langue et de littérature française de Belgique.
October 2018, Locked-in Syndrom. Installation to support the Belgian Brain Council in its fundraise at the TGV Liège Guillemin station.
Les Septs Péchés Capitaux, another creation in Paris, France at the occasion of Nuit Blanche in October 2019. Installation for the installation La Nuit Sans Lune of artists Martine Feipel and Jean Béchameil. A seven hours music performance on the pipe organ of the Chapel Congrégation du Saint-Esprit.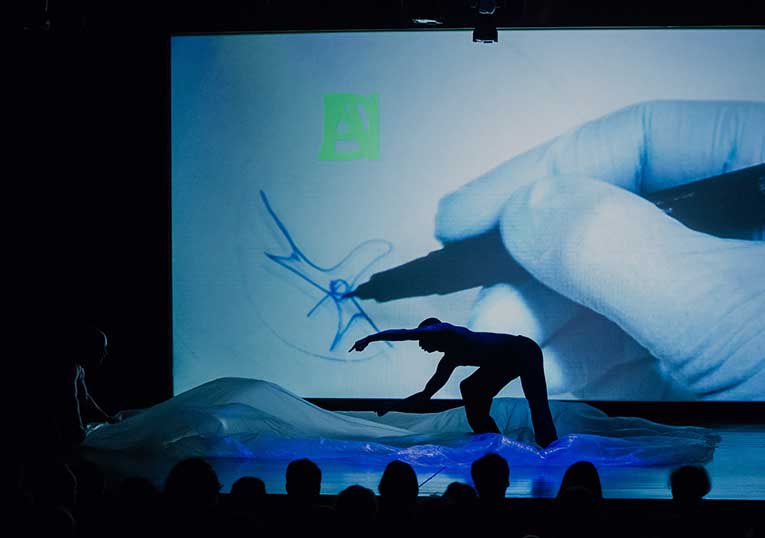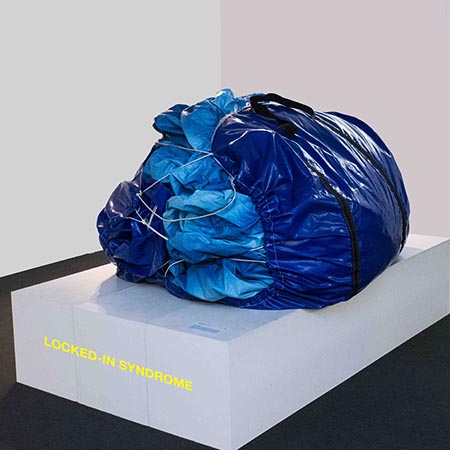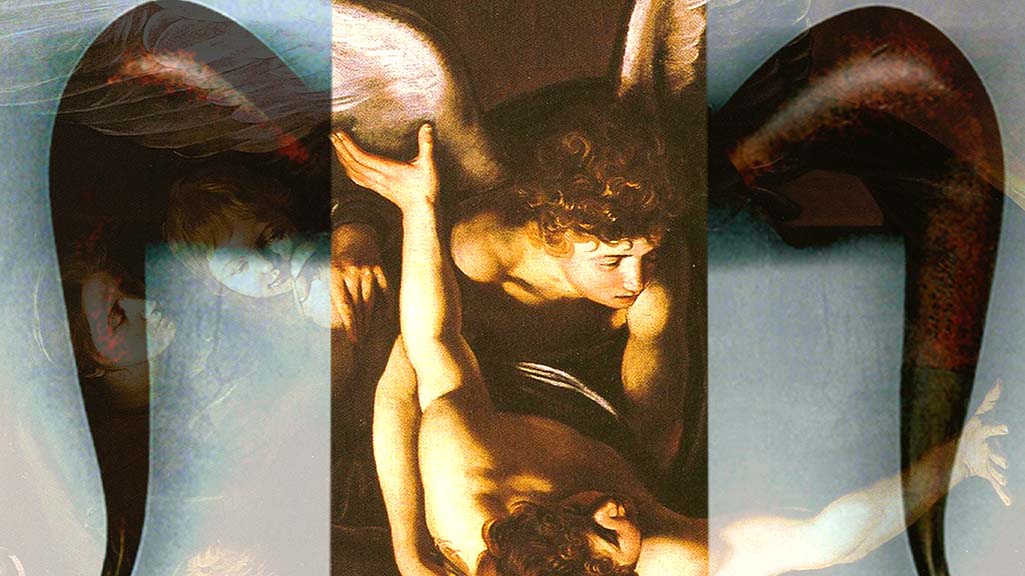 Contact
Concorde,44
1050 Brussels
+32 476 99 76 05
Private parking Concorde,66