Music Creations. Musical Installations. Opera
Use of all possible sounds in all possible ways
With the graceful intervention of noices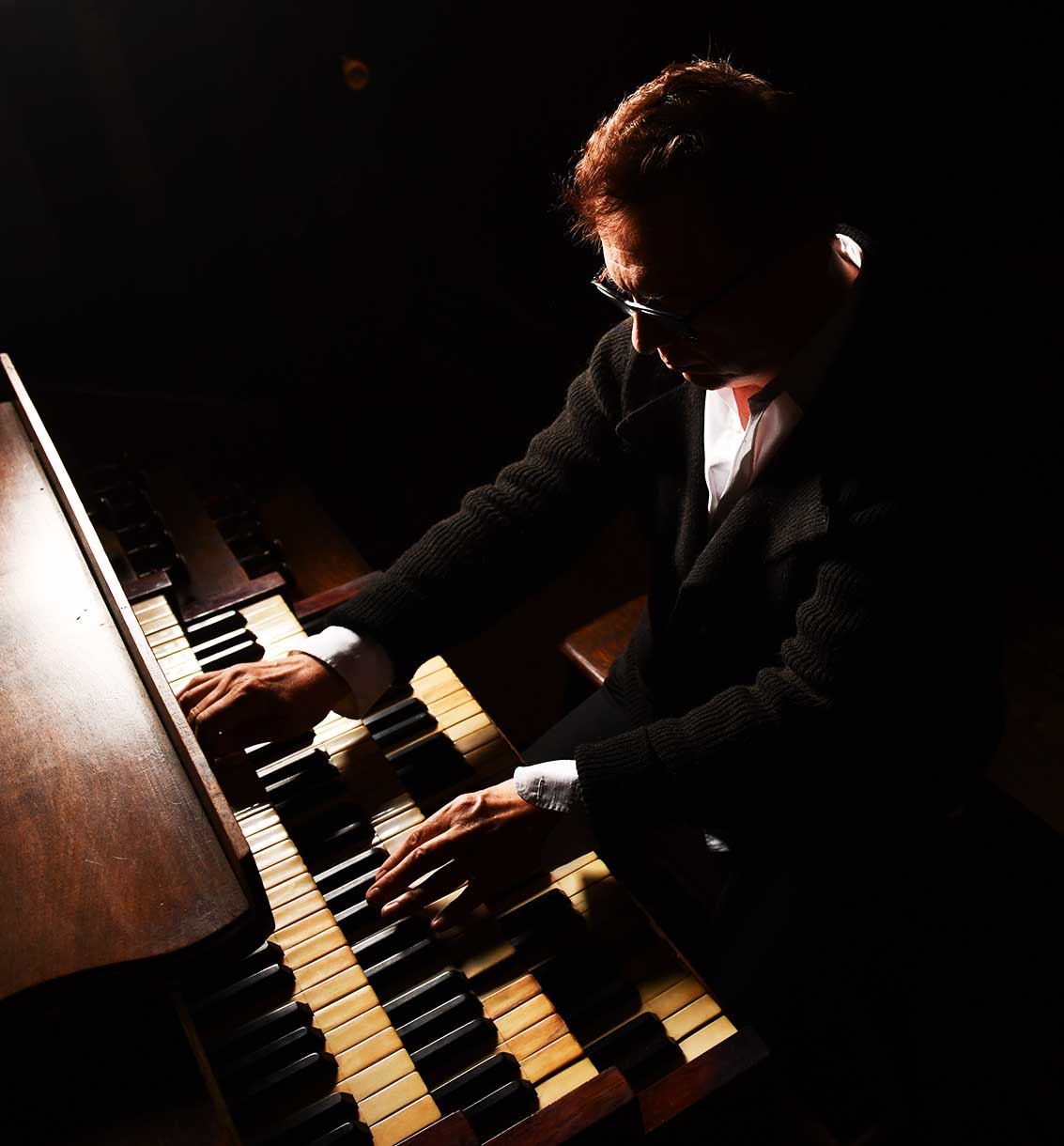 Complete works
Click the links to listen
Music
Les Septs Péchés Capitaux
Seven Hours Organ Performance, Nuits Blanches, Paris
Les Sept Péchés Capitaux, Paris
A seven-hour musical performance on the organ of the little-known chapel of the Congrégation du Saint-Esprit (fifth arrondissement).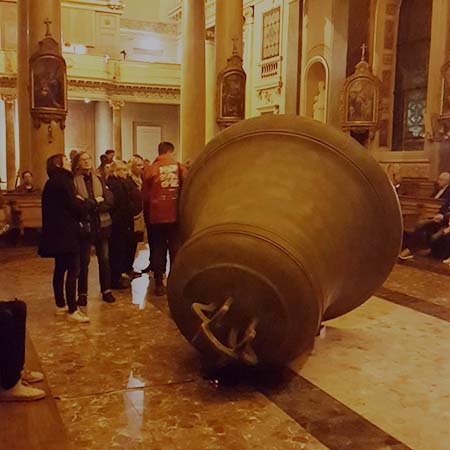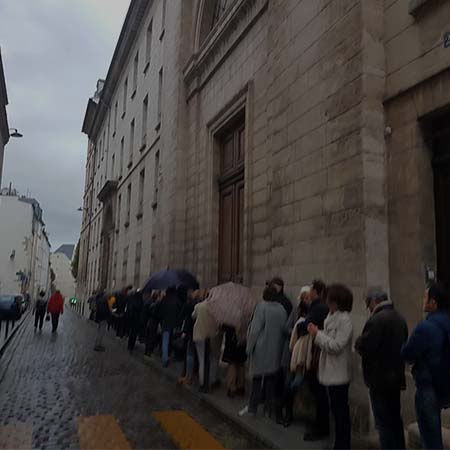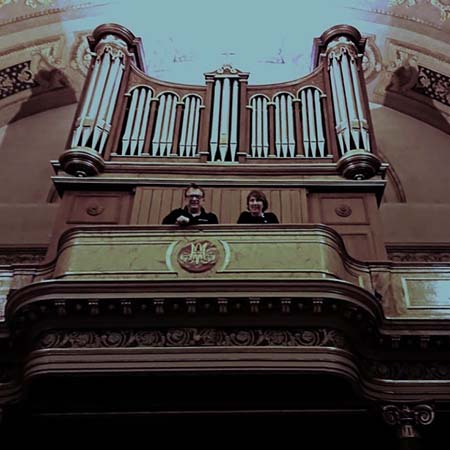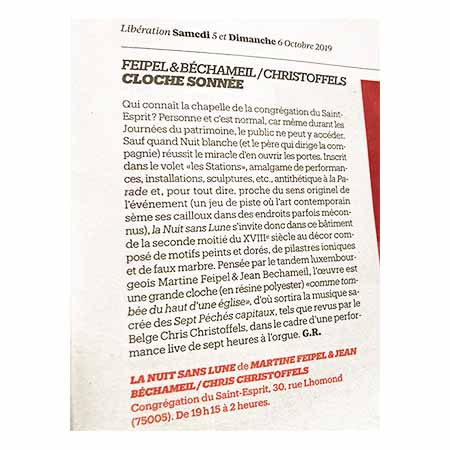 NUIT BLANCHES PARIS. Invited to compose sacred music for the installation "Moonless Night" by visual artists Martine Feipel and Jean Bechameil, Belgian composer Chris Christoffels knew at once that he wanted to perform on the organ of the chapel where the work was displayed.
Breath au Louvre, Paris
In situ multimedia creation. Installation, Movie and Music, CD and Live Concert. For Dionysis Grammenos/Clarinette and Vanessa Benelli Mosell/Piano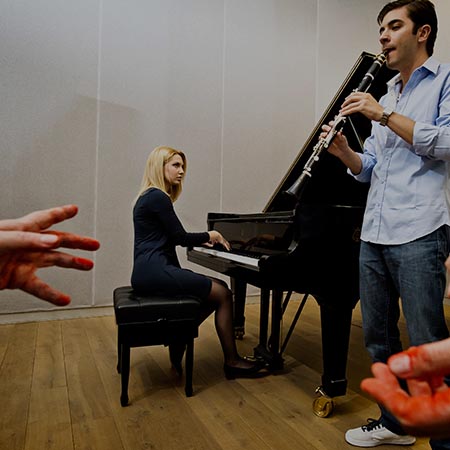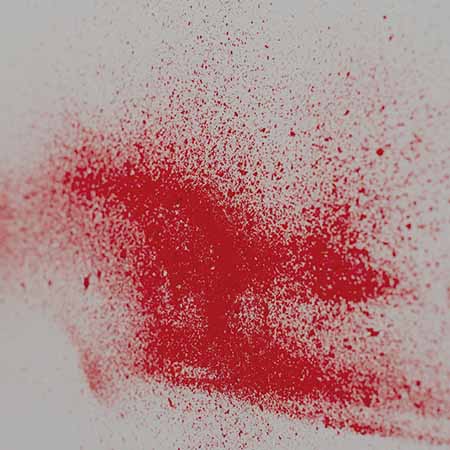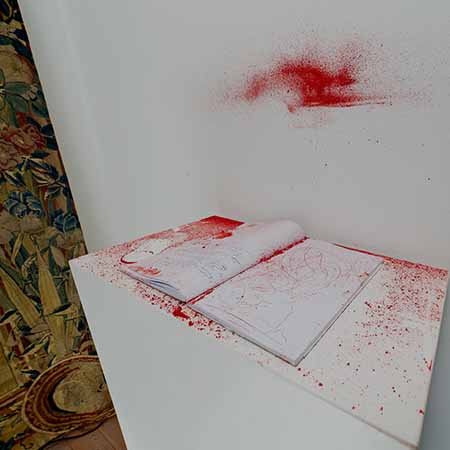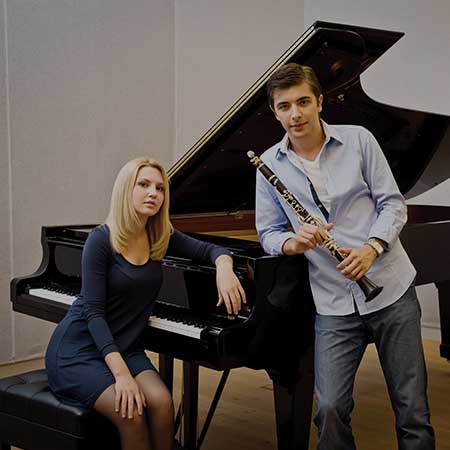 BREATH had its first performance as part of the Thursday Concerts at the Louvre Auditorium for classic and contemporary works.
Ciità Pietrasanta, Italy
In situ multimedia creation Pietrasanta Music Festival. For Orchestra and solo violin. Dedicated to Funder and Director Michael Guttman.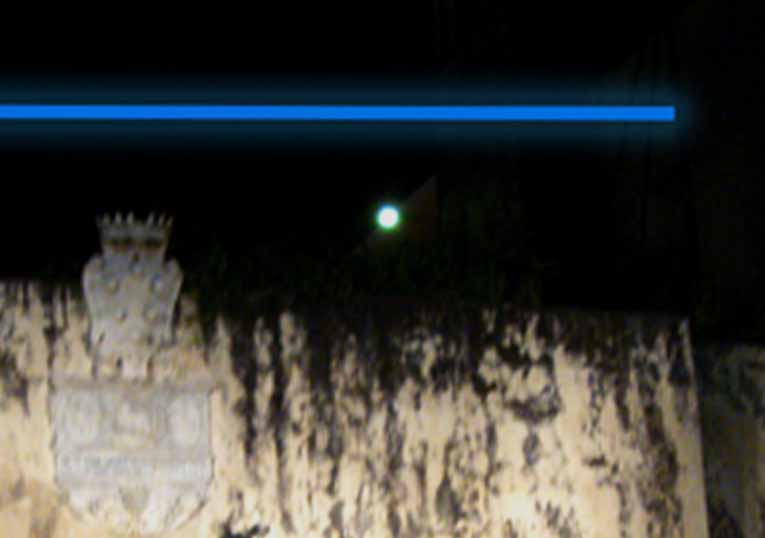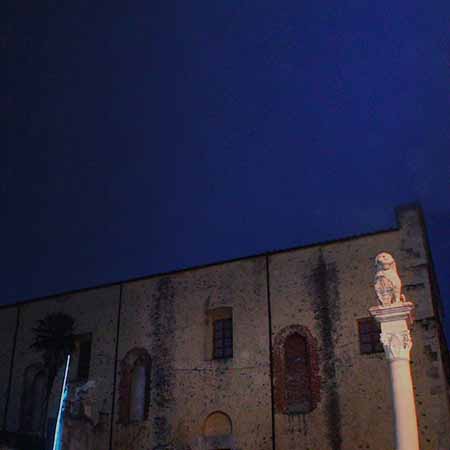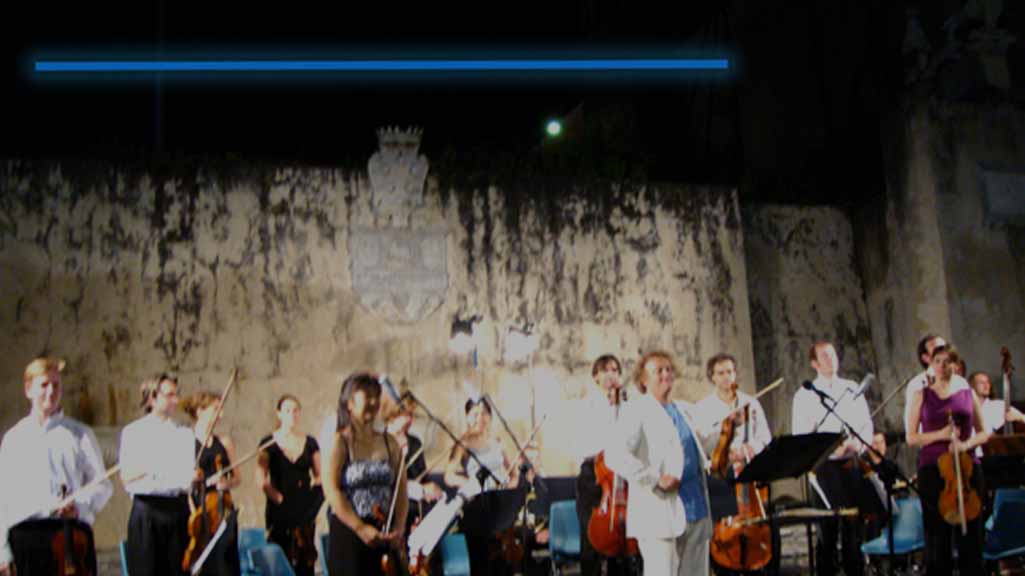 Premiered at Pietrasanta, the luminously staged and spirited work will evoke the radiant light of Tuscany, and the powdery aura of Pietransanta marble, known as Italy's "holy stone". The same evening will include tango by Piazzolla, and concertos by Mozart,Vivaldi and Dvorak, interpreted by the flautist Jean-Louis Beaumadier, the Brussels Chamber Orchestra and conducted by Michaël Guttman, violon.
Blue Shell
Installation and Music. CONTEMPORARY MUSIC FESTIVAL ÉMERGENCE. String Quintet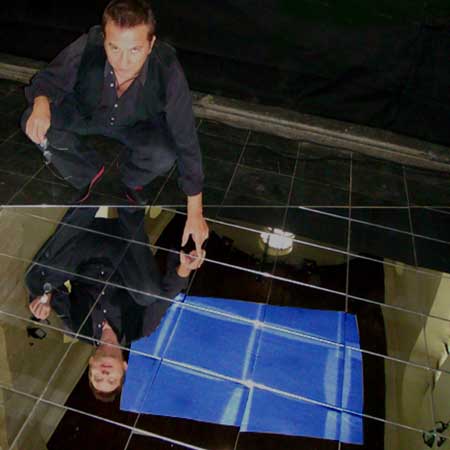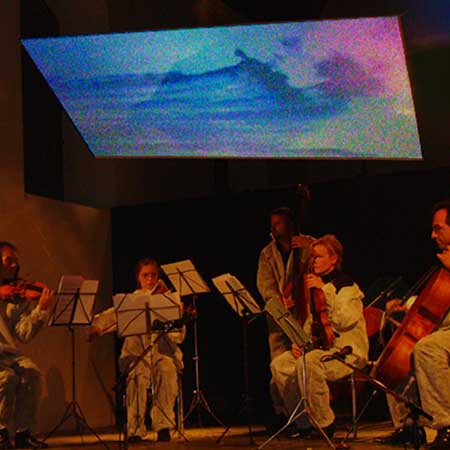 Sound and light will enter into dialogue, while light projections play like rays of the sun through the stained-glass windows and awaken a sense of transcendance.
MISSA BREVIS, Brussels, Rome
In situ multimedia creation. SACRED MUSIC AND LIGHT INSTALLATION Brussels' Cathedral and Conservatory, Festival Grande Musica in Chiesa, Rome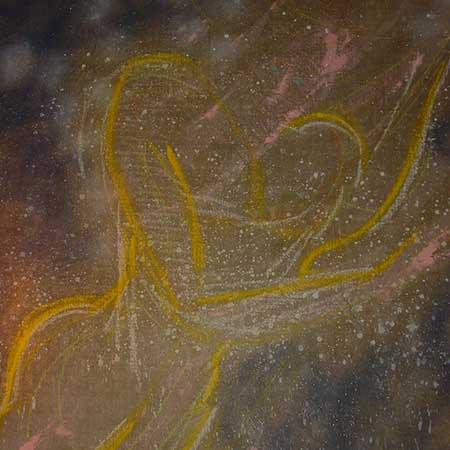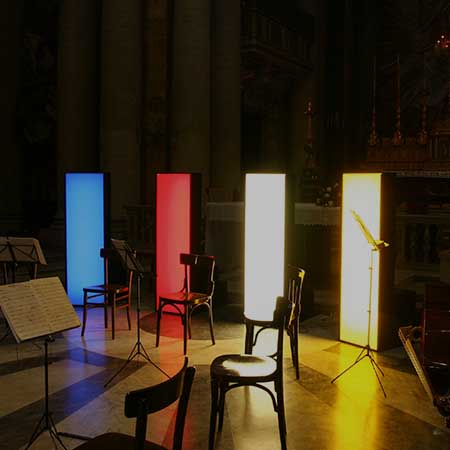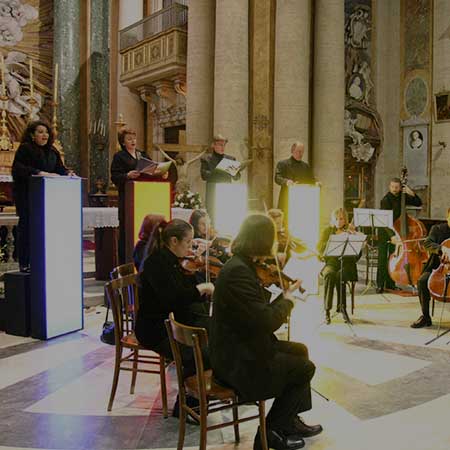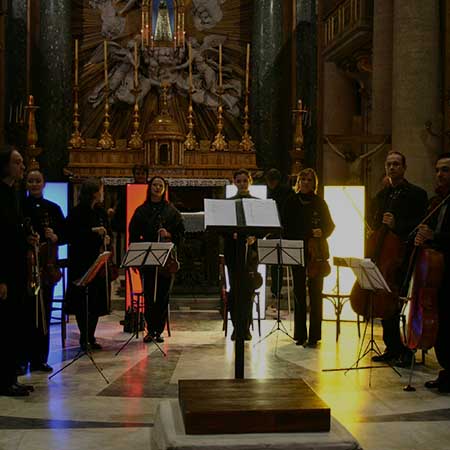 Written for four voices, the organ and a string septet, Chris Christoffels' Missa Brevis (as opposed to Missa Solemnis, which is longer and more exalted), bursts with energy and inventiveness, and displays Chris' special interest in transcendence. The number four, says Chris, plays a fundamental role in its structure and imagery – starting with the four movements (Kyrie, Gloria, Sanctus and Agnus Dei), echoed by the four voices, and the evocation of the seasons, the elements, the points of the compass, the creatures of the Apocalypse. Those four movements are also visualised by four lighted cubes.
Tribute to Béjart. Mistery Hands. Masterworks. Art et Lettres.
My Kingdom for a Horse
Atelier
Sun Painting
Contact
Concorde,44
1050 Brussels
+32 476 99 76 05
Private parking Concorde,66